Tree of Life window by Louis C Tiffany Panel #14121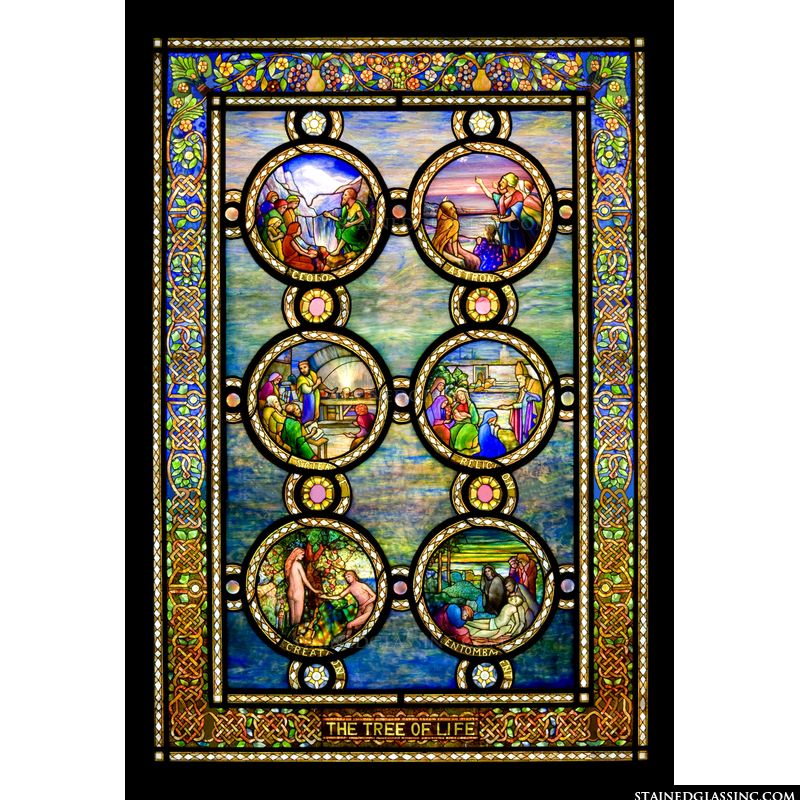 The Tree of Life window was the designed by Louis Comfort Tiffany. Designed in a medallion style patterned after medieval windows and inspire by the cover of a twelfth century psalter.
The design process began in 1829 and was completed in1931. Tiffany designed it to be "an everlasting inspiration to each successive group" of students at the Louis Comfort Tiffany Foundation at his Laurelton Hall Estate on Long Island.
The rondels subjects were selected by Tiffany as important to a proper education. The medallions feature pairings of wisdom and knowledge. The top medallions cover the heavens and the earth by the pairing of Geology and Astronomy. Below that are science and faith with the pairing of Science and Religion. The lower medallions feature beginning and end with Creation and Entombment.

Order Any Shape