Garden Sunrise or sunset Panel #14566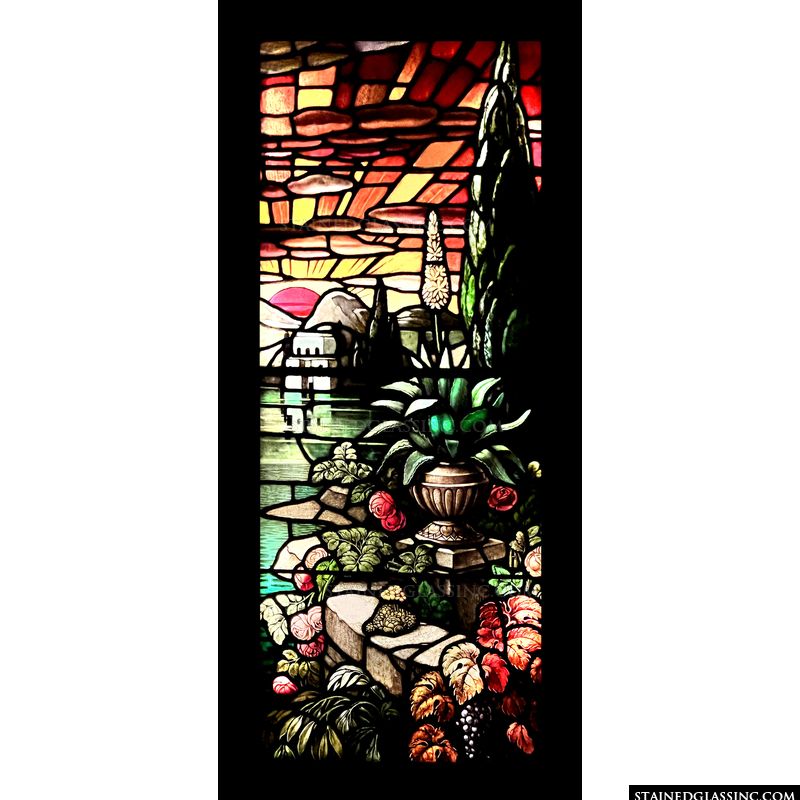 Invite the tranquility of dawn into your home with our Residential Stained Glass panels, featuring the captivating image of a garden urn gracefully positioned by the water at sunrise. Whether you're embarking on a new construction project or seeking to rejuvenate your existing living space, our stained glass panels offer a straightforward and efficient installation process.
What makes our stained glass panels truly stand out is their unmatched adaptability. We can meticulously craft panels to perfectly fit any window, door, or skylight, enabling you to infuse your living space with the serene beauty of a tranquil sunrise scene.
Embrace the serenity and beauty of a sunrise by the water, with a garden urn as the centerpiece, through our Residential Stained Glass panels. Transform your living space into a sanctuary of natural wonder, capturing the essence of this timeless and soothing scene.

Order Any Shape