Our Lady of Fatima Panel #15258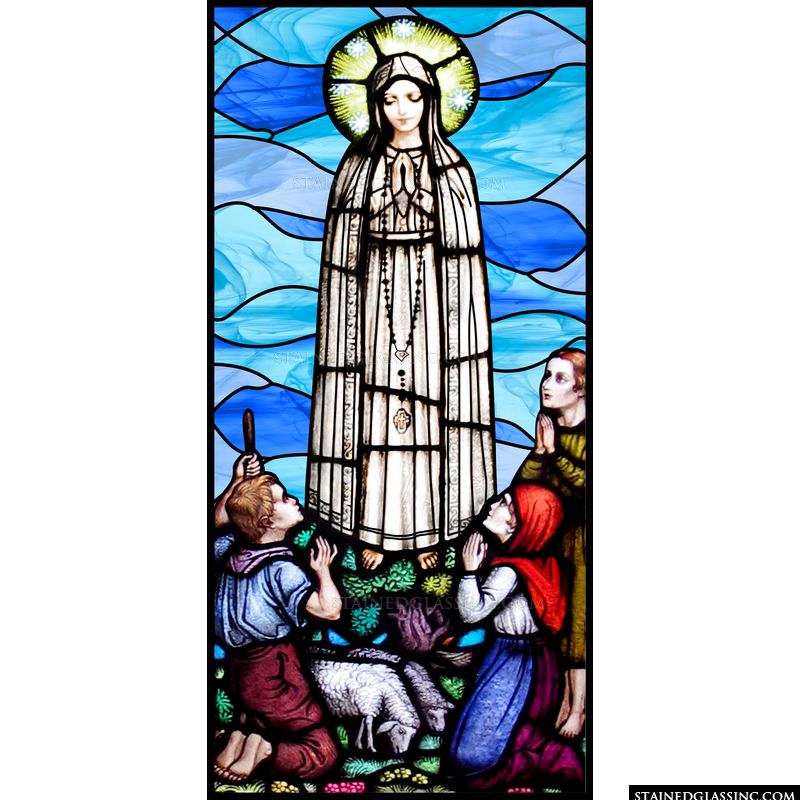 Our Lady of Fátima is the title given to the Virgin Mary as she appeared in 1917 before three shepherd children near Fátima, Portugal. She refered to herself as The Lady of the Rosary.
The Roman Catholic Church officially recognized the Fátima events as worthy of belief in 1930.
This window honoring Our Lady of Fatima is a testament to the grace and significance of the Fatima apparitions. Its intricate design and flawless craftsmanship make it a cherished addition to any environment. Elevate your space with our Our Lady of Fatima-themed stained glass window, meticulously tailored to your desired size and shape.
It effectively blocks 99% of harmful UV rays, preserving the integrity of your interiors.
Whether for windows, doors, hanging panels, light boxes, or ceiling skylights, these panels infuse elegance and spiritual significance into your church, living or working space.
The Our Lady of Fatima stained glass window is customizable not only in size and shape but also with the option to add text or a prayer. Make this window a unique expression of your faith and devotion.
Welcome the presence of Our Lady of Fatima into your space with this remarkable polymer stained glass masterpiece.

Order Any Shape