Daisy Mosaic Panel #12017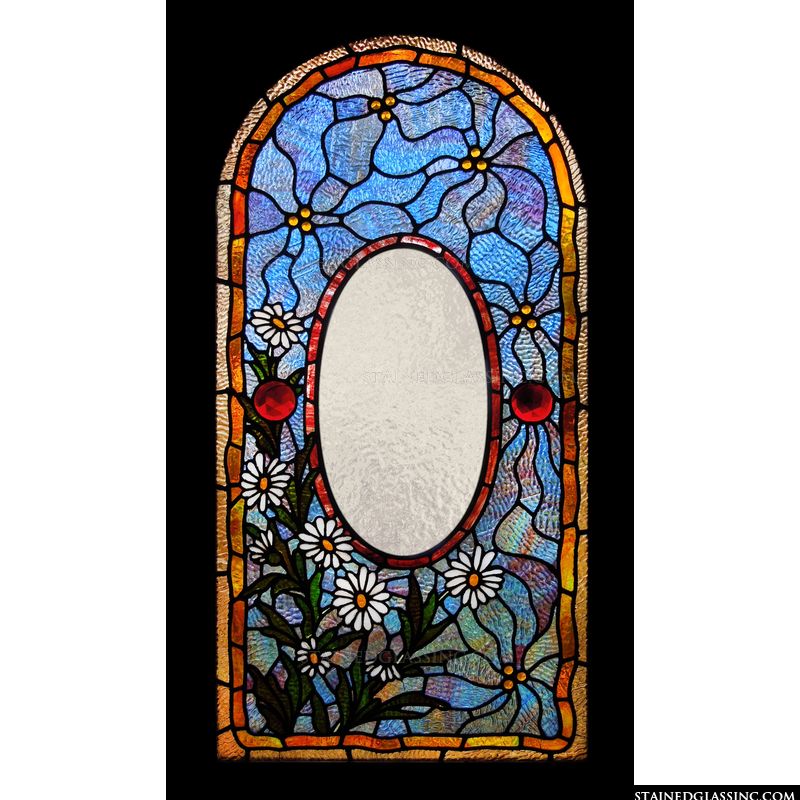 This arch-shaped stained glass window shows a simple and elegant sprig of white and yellow daisies which is beautifully contrasted with a mosaic styled blue background. In the center is a large oval with a red frame and two ruby dots on either of the oval. Skilled artists from Stained Glass Inc. have created this classy work of art to bring color and style to your decor.


Architectural Enhancement for Your Space: Whether it's for new construction or enhancing an existing structure, our stained glass panels offer a quick and effortless installation process. Versatile in application, they can grace windows, hanging panels, doors, or illuminated light boxes. Customization ensures a perfect fit for any window size or shape, harmonizing seamlessly with your architectural design.
Crafted to Your Vision: We understand the importance of individuality. Personalize your stained glass panel with dedications, verses, or specific details, allowing your congregation's unique needs and spirit to shine through this magnificent portrayal.
Affordable Elegance: Elevate your sacred space with affordable elegance. Our stained glass panels artfully combine budget-friendly options with captivating beauty, enabling you to adorn your church without financial constraints.
Inspiration and Comfort: Beyond aesthetics, our panels serve practical purposes. They block drafts, reduce AC and heating requirements, and effectively shield against 99.9% of harmful UV rays.
Safety and Durability: Crafted to be lead-free and nearly unbreakable, our stained glass panels prioritize safety and longevity. The depiction of Jesus' Resurrection will continue to inspire and uplift for generations to come.

Order Any Shape