Radiant Holy Spirit Panel #14534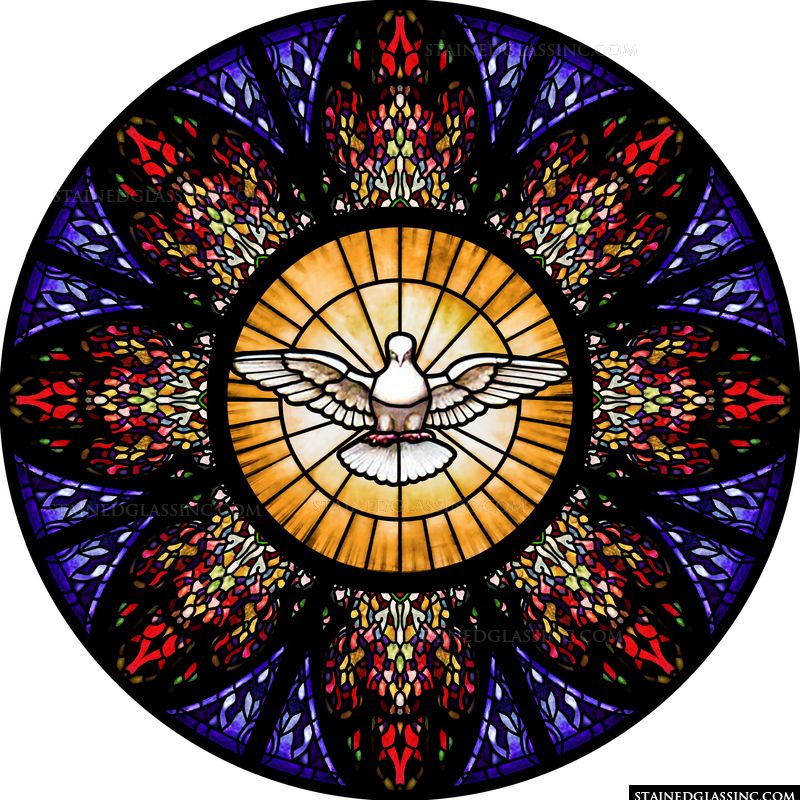 Invite the Holy Spirit's divine presence into your church with our exquisite stained glass depiction of the Holy Spirit as a dove. Crafted for both new and existing constructions, our stained glass panels offer a seamless and efficient installation process. We specialize in customization, ensuring a perfect fit for any window shape or size, harmonizing beautifully with your church's architectural design.
Affordability is our commitment to you, and we collaborate closely to design a window that aligns with your unique vision and budget. Our full-color proofs provide a vivid preview of the final masterpiece, granting you complete confidence in the result.
These stained glass panels do more than just adorn your church; they enhance its comfort. They block drafts, reduce AC and heating requirements, and effectively shield against 99.9% of harmful UV rays. Additionally, they are lead-free and highly durable, prioritizing safety and longevity.
Welcome the Holy Spirit's transformative presence through our stained glass depiction of the Holy Spirit as a dove. Contact us today, and let faith and artistry unite to create a spiritually uplifting atmosphere for your congregation.

Order Any Shape