Custom Initial or Logo in a Wreath Panel #14571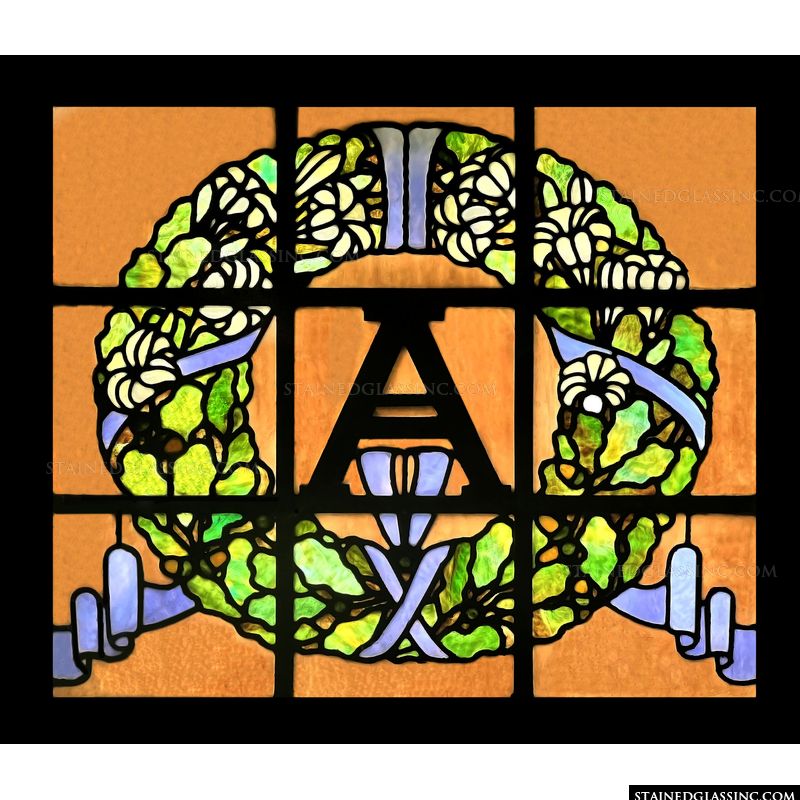 Add a custom initial or logo to your front door or window. Elevate the personalization of your living space with the unique charm of our Residential Stained Glass panels featuring a custom initial surrounded by an exquisite wreath. Whether you're undertaking a new construction project or looking to add a personalized touch to your existing home, our stained glass panels offer a swift and effortless installation.
What truly sets our stained glass panels apart is their unparalleled customizability. We can create panels tailored to perfectly fit any window, door, or skylight, allowing you to bring a touch of your own personality and style into your home.
Our team of skilled artisans is excited to collaborate with you in designing a window that beautifully showcases your custom initial within an elegant wreath.
Safety and sustainability are our top priorities. Our polymer stained glass panels are lead-free and exceptionally durable, ensuring the safety of your family and the long-lasting quality of your investment.
Experience the beauty and personalization of a custom initials with a wreath through our Residential Stained Glass panels. Transform your living space into a reflection of your unique identity, all while adding a touch of timeless elegance. Our affordability makes this transformation accessible, and with full-color proofs for your approval, you'll have complete confidence in your choice. Elevate your home with the charm of a custom initial and wreath today!

Order Any Shape