Wicker Flower Basket Panel #14572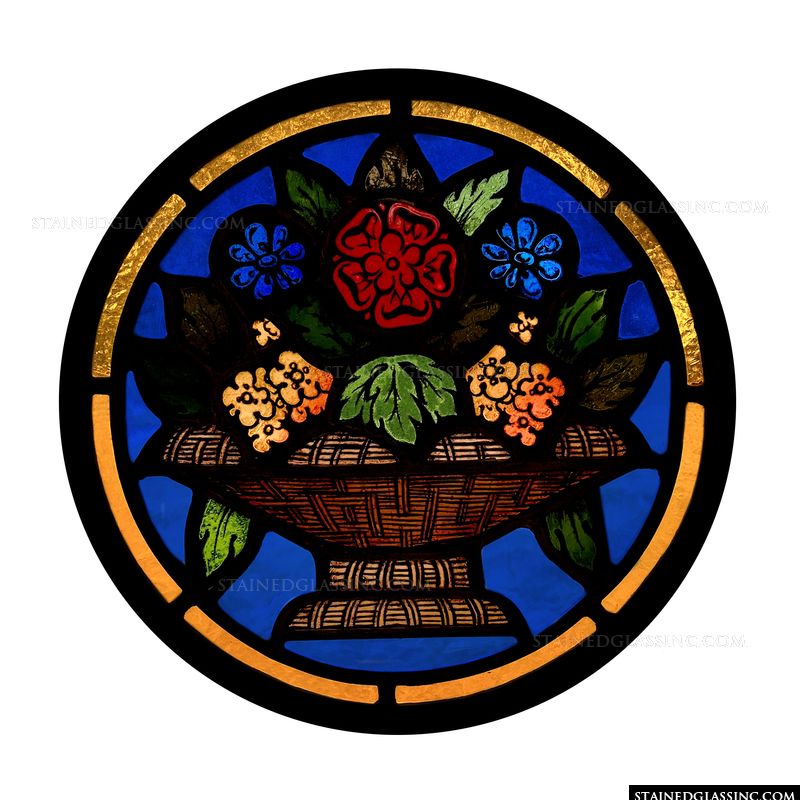 Residential Stained Glass panel, featuring a delightful wicker flower basket. Whether you're working on a new construction project or updating your existing home, our stained glass panels promise a quick and effortless installation.
What sets our stained glass panels apart is their exceptional customizability. We can create panels to perfectly fit any window, door, or skylight, allowing you to bring the timeless beauty of a staiined glass right into your home.
Our team of skilled artisans is eager to collaborate with you in designing a window that captures the rustic elegance of a wicker flower basket while reflecting your unique style and preferences. Beyond their aesthetic appeal, these panels offer practical benefits. They efficiently block drafts, reduce heating and cooling requirements, and provide excellent protection by blocking out 99.9% of harmful UV rays.
Safety and sustainability are of utmost importance to us. Our stained glass panels are lead-free and exceptionally durable, ensuring both the safety of your loved ones and the long-lasting quality of your investment.
Experience the warmth and beauty of a wicker flower basket with our Residential Stained Glass panels. Transform your living space into a cozy haven, capturing the essence of timeless charm. Our affordability ensures that this transformation is within reach, and with full-color proofs for your approval, you'll have complete confidence in your choice. Elevate your home with the elegance of a wicker flower basket today!

Order Any Shape