Terrace Garden Panel #14574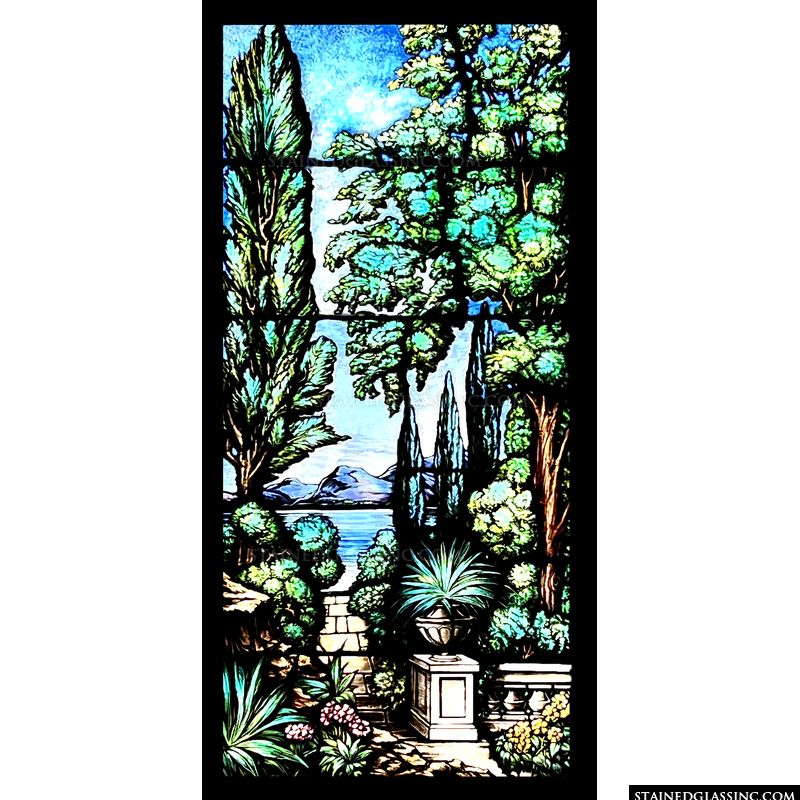 Elevate your window to an enchanting oasis with our Residential Stained Glass panels inspired by serene lake views and the elegance of a balustrade. Whether you're planning a new construction or sprucing up your existing space, our stained glass panels promise a swift and effortless installation.
What makes our stained glass panels truly exceptional is their unparalleled customizability. We can craft them to fit any window, door, or skylight, allowing you to bring the calming beauty of a lakeside retreat to your home.
Our team of talented artisans eagerly awaits the opportunity to collaborate with you in designing a window that perfectly encapsulates the tranquil ambiance of a lakeside terrace garden, complete with a charming balustrade. Beyond their aesthetic appeal, these panels serve a practical purpose. They effectively block drafts, reduce heating and cooling requirements, and provide remarkable protection by blocking out 99.9% of harmful UV rays.
Safety and sustainability are paramount in our design philosophy. Our stained glass panels are lead-free and virtually unbreakable, ensuring the safety and well-being of your loved ones.
Experience the soothing serenity of a lakeside terrace garden with our Residential Stained Glass panels. Transform your window into a captivating haven, capturing the essence of a tranquil lakeside view. Our affordability ensures that this transformation is within reach, and with full-color proofs for your approval, you'll have complete confidence in your choice.

Order Any Shape