Our Lady of Fatima Panel #15259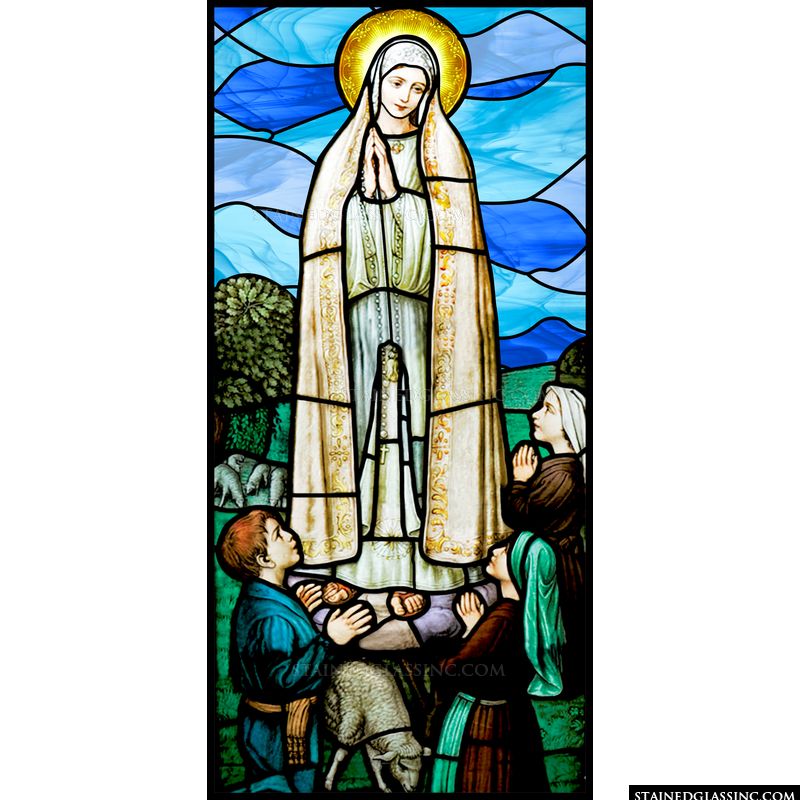 Our Lady of Fatima. Crafted with unwavering attention to detail, this exquisite panel captures the essence of her grace and presence. Elevate your space with this sacred masterpiece.
Enrich your surroundings with the spiritual aura of Our Lady of Fatima through our custom stained glass window. Designed to seamlessly integrate into your church, chapel, home or business, these panels are created using premium materials that block 99% of harmful UV rays, ensuring the protection of your interiors.
Our Lady of Fátima, the Virgin Mary appeared before three peasant children near the village of Fátima, Portugal, in 1917. Since that 1917 revelation people from around the world have made pilgrimages to the site where Our Lady of Fátima appeared.
Lucia dos Santos, Francisco Marto and Jacinta Marto were tending sheep when they had a vision of a woman surrounded by light who identified herself as the Lady of the Rosary.



Order Any Shape