St Patrick before King Panel #15263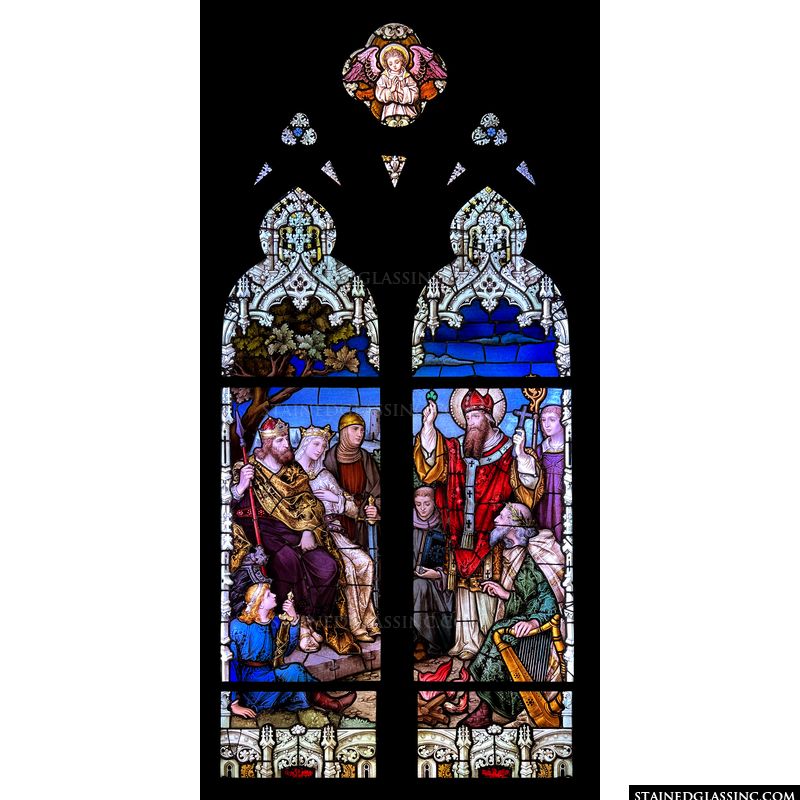 Stained glass window showing St Patrick preaching to Irish kings
Stained glass window that depicts St. Patrick preaching to Irish kings, a pivotal moment in the history of Christianity in Ireland. This powerful image captures the missionary zeal and transformative impact of St. Patrick's ministry.
In the portrayal, St. Patrick stands as a symbol of faith and dedication, sharing the Christian message with the Irish kings who listen attentively. St Patrick holds the 3 leaved shamrock, to illustrate the trinity.
The intricate details and vibrant colors of the stained glass bring this historical scene to life, evoking a sense of reverence and reflection.
As sunlight filters through the glass, the scene is bathed in a warm, radiant glow, creating an atmosphere of spiritual significance. This stained glass masterpiece serves as a visual testament to St. Patrick's enduring legacy and the spread of Christianity in Ireland.

Order Any Shape