Jesus Teaches in the Temple Panel #15277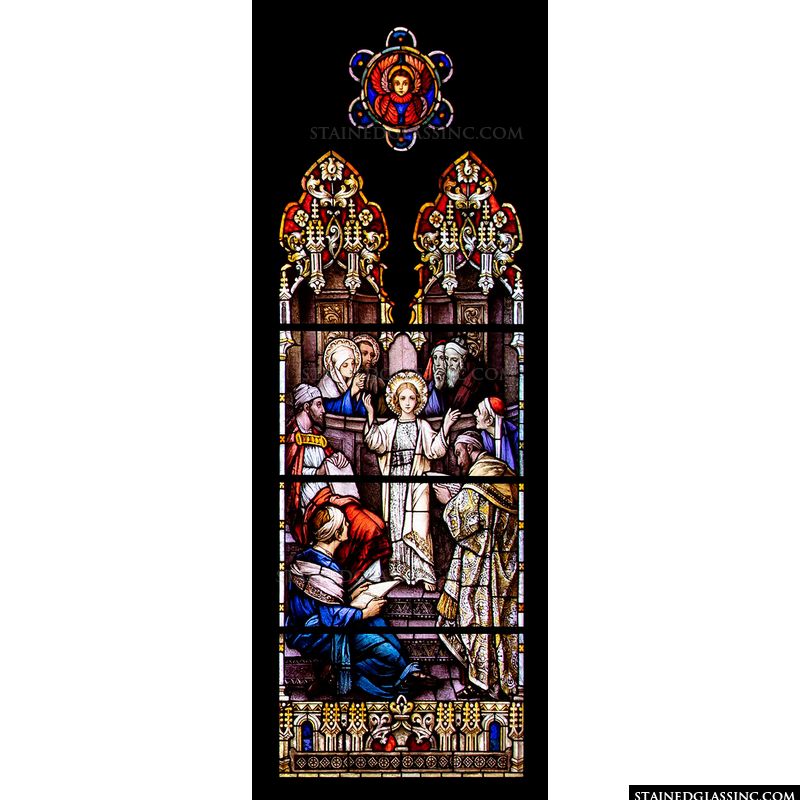 A polymer stained glass window that beautifully portrays the Young Jesus teaching the elders in the temple, a moment of profound significance in Christian tradition. This iconic scene captures the wisdom and divinity of Christ at a young age.
In the portrayal, the Young Jesus is depicted with an aura of authority and wisdom, engaging in a dialogue with the elders who listen in awe. The stained glass window meticulously details this sacred event, with radiant colors that bring the scene to life.
This stained glass masterpiece invites all who behold it to reflect upon the extraordinary nature of Christ's wisdom and His unique role in God's plan. Whether displayed in a church, chapel, or home, it serves as a powerful visual reminder of the young Jesus' profound teachings.

Order Any Shape