Cross and Lillies Panel #15283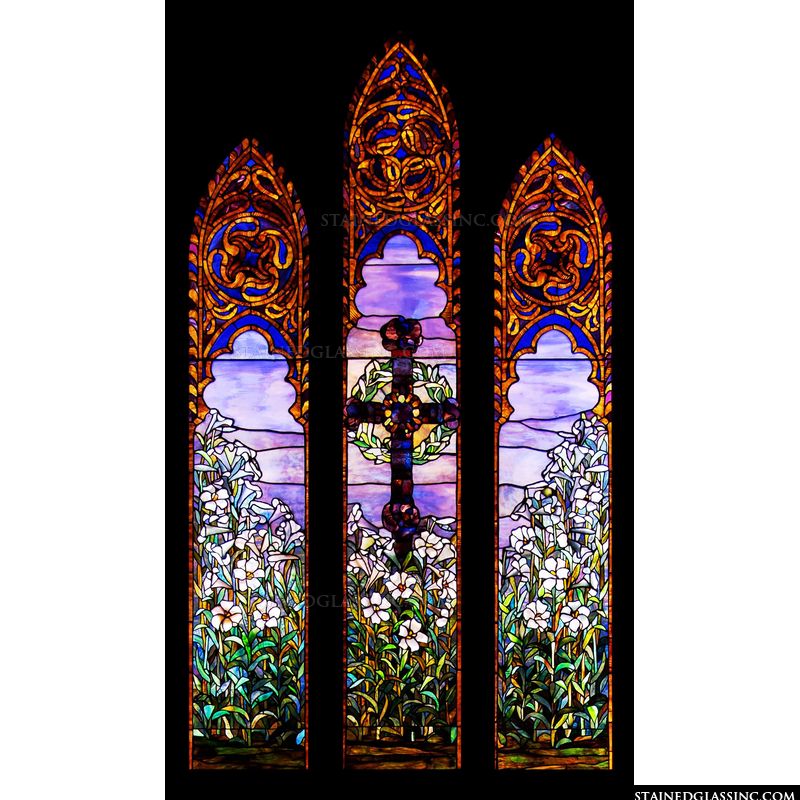 Discover timeless beauty and spiritual serenity with our stained glass windows featuring a graceful cross and delicate lilies. These exquisite creations are available for sale, ready to transform your space into a sanctuary of tranquility and elegance.
Our stained glass windows are highly customizable, allowing you to choose the perfect size and shape to complement your surroundings. Whether you envision them as window inserts, hanging panels, backlit light boxes, skylights, or door inserts, our designs offer endless possibilities.
The cross and lilies design carries deep symbolism, making it ideal for churches, chapels, meditation rooms, or any space where you seek to evoke a sense of peace and reflection. The delicate lilies represent purity and renewal, while the cross symbolizes faith and salvation, making this design a powerful addition to any spiritual setting.
In addition to their aesthetic appeal, our stained glass panels are crafted with the utmost care and precision. They are lead-free, ensuring both safety and environmental responsibility. Furthermore, these panels effectively block 99% of harmful UV light, preserving the integrity of your space.
Enhance your environment with the beauty and symbolism of our cross and lilies stained glass windows. Elevate your space with a touch of spirituality and artistry that will inspire and captivate all who behold it.

Order Any Shape