Angel of Remembrance in a Field of Flowers Panel #15292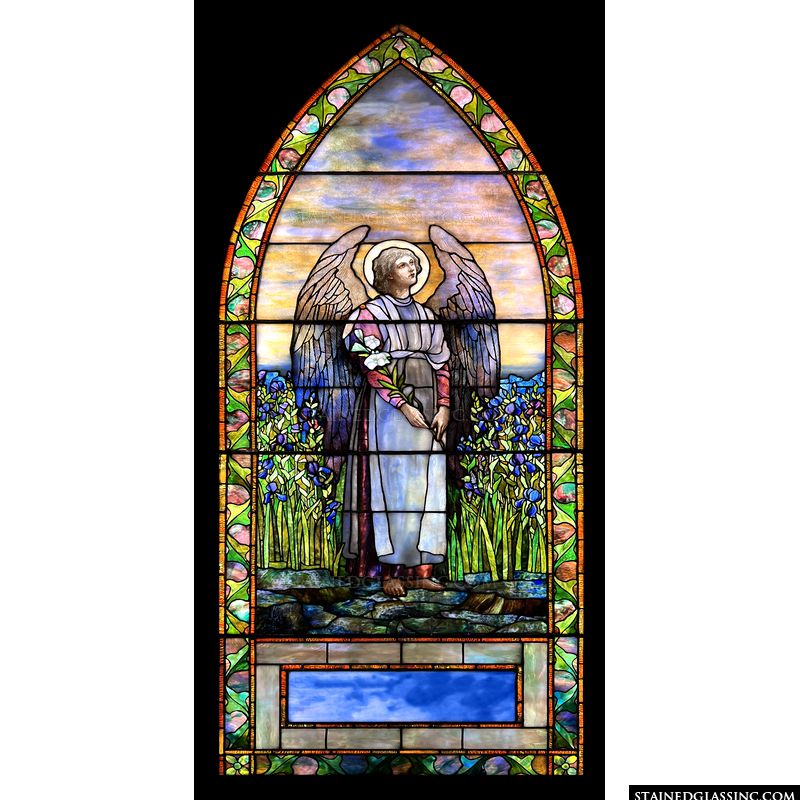 Capture the essence of eternal remembrance and beauty with our stained glass windows featuring an angel standing amidst a field of vibrant flowers. These exquisite works of art are available for purchase, ready to grace your space with a sense of reverence and natural splendor.
Our stained glass windows are fully customizable, enabling you to select the perfect size and shape to harmonize with your surroundings. Whether you envision them as window inserts, hanging panels, backlit light boxes, skylights, or door inserts, our designs offer versatility to meet your unique preferences.
The "Angel of Remembrance in a Field of Flowers" design embodies a profound and poignant message. The angel, a symbol of guidance and protection, is surrounded by a lush meadow of blooming flowers, representing the beauty and fragility of life. This poignant composition evokes a sense of eternal remembrance and the enduring spirit of those we hold dear.
Our stained glass panels are not only visually striking but also crafted with meticulous care. They are free of lead, ensuring both safety and environmental responsibility. Additionally, these panels effectively block 99% of harmful UV light, preserving the vibrancy of your space.
Elevate your environment with the spiritual and artistic depth of our "Angel of Remembrance in a Field of Flowers" stained glass windows. Create a space that honors cherished memories and celebrates the enduring beauty of life, allowing this timeless representation to inspire and comfort all who encounter it.

Order Any Shape