Christ in Glory Panel #15298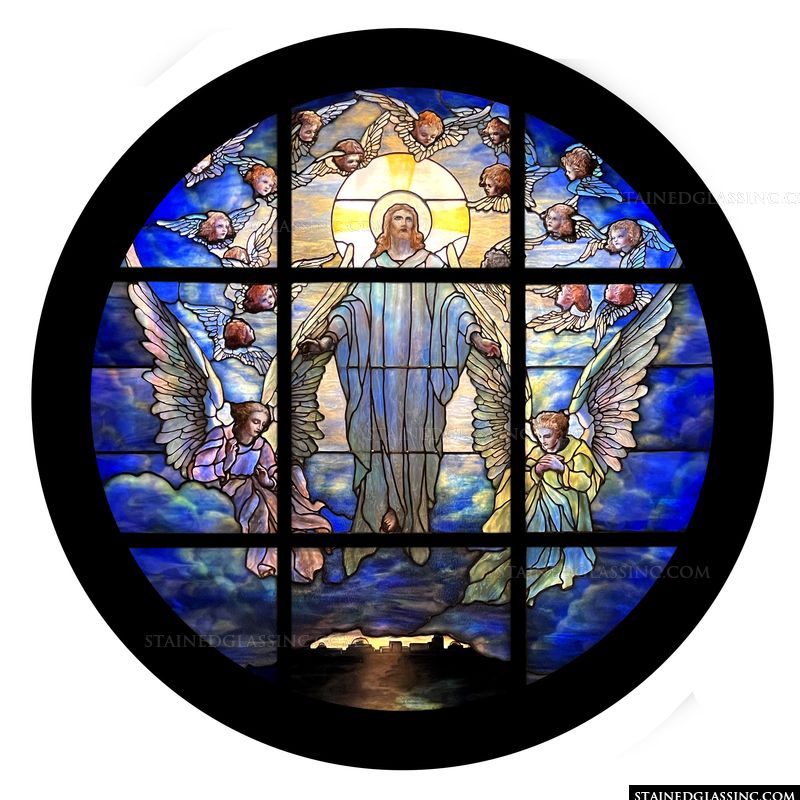 Lovely round window of the Ascension of Christ. Could be the perfect window or light box for your church and here is why. The Ascension is an important event in the Christian faith as it marks the departure of Jesus Christ from Earth and his return to Heaven. According to the Gospel of Luke, after Jesus' resurrection, he spent 40 days teaching his disciples and appearing to them in various ways. On the 40th day, he led his disciples to the Mount of Olives, blessed them, and was taken up into Heaven. By including a stained glass window of the Ascension, the church can visually depict this important event and remind members of the community of the significance of Jesus' ascension to Heaven. It can also serve as a reminder of the promise of Jesus' return at the end of time.
The stained glass window of the Ascension can add beauty to your church.
Stained glass windows add beauty, color and light to religious spaces, and the depiction of Jesus ascending into Heaven can be a powerful and moving image, while providing a beautiful visual representation of this event.

Order Any Shape