Presentation in the Temple Panel #15332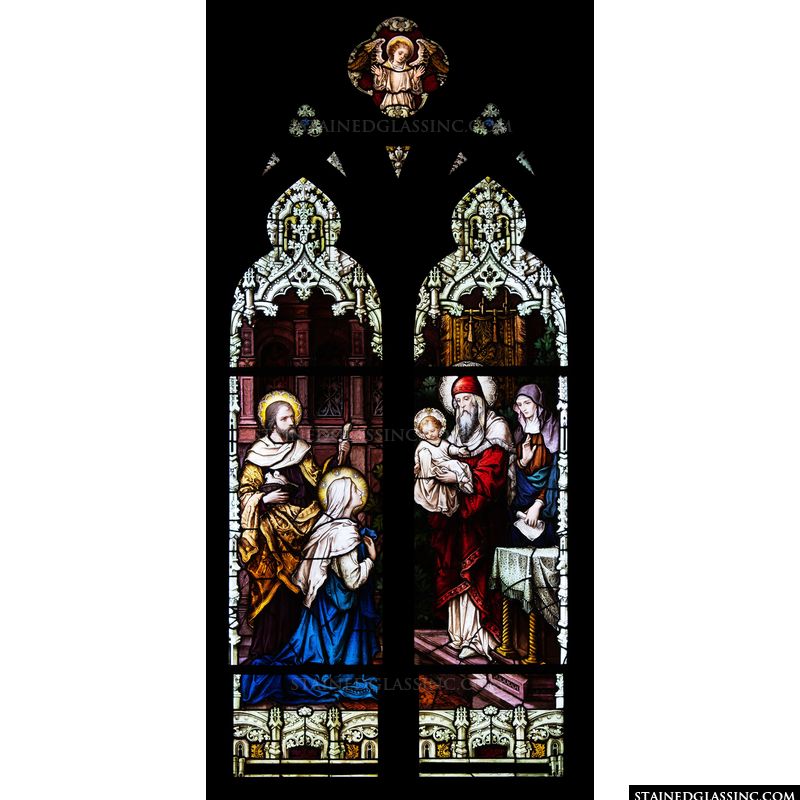 Stained glass depicts the event in the Gospel of Luke (Luke 2:22–40).
The window depicts how Mary and Joseph took the Infant Jesus to the Temple in Jerusalem.
Joseph and Mary sacrifice a pair of turtle doves, because they cannot afford a lamb. The stained glass window depicts them meeting Simeon. Simeon had been promised that he "should not see death before he had seen the Lord's Christ" (Luke 2:26). Simeon then said the prayer now known as the Nunc Dimittis, or Canticle of Simeon: "Lord, now let your servant depart in peace, according to your word; for my eyes have seen your salvation which you have prepared in the presence of all peoples, a light for revelation to the Gentiles, and for glory to your people Israel".

Order Any Shape