Garden Gate and Landscape Panel #15921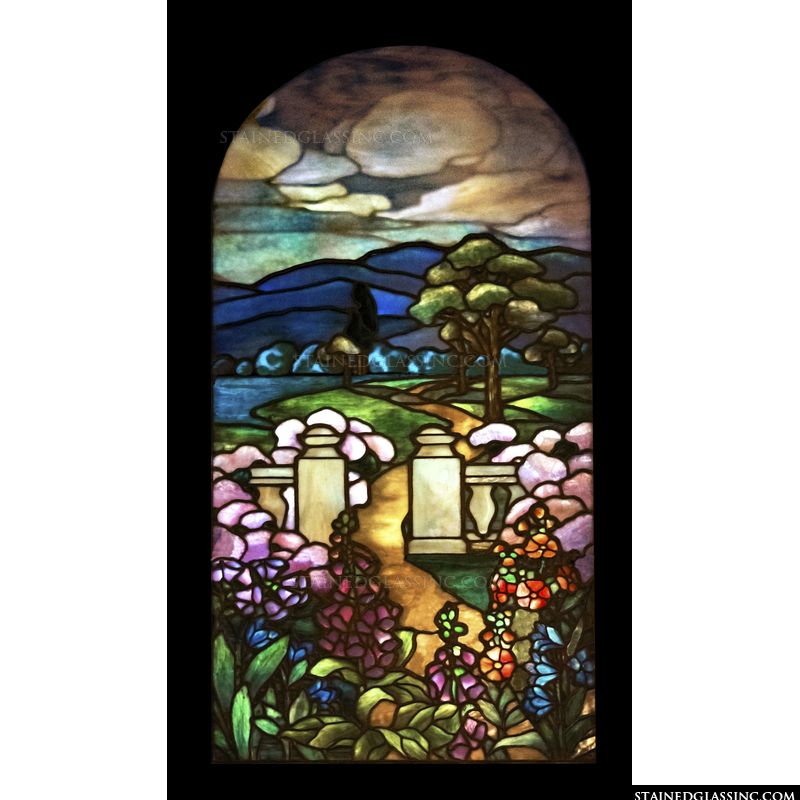 Immerse yourself in the captivating allure of stained glass artistry as you gaze upon a window that transports you to a world of tranquility and promise. Here, a garden gate stands as a threshold between the garden and the boundless expanse of nature beyond.
Beyond the gate, a landscape unfolds in vibrant hues and intricate patterns. Sunlight filters through the glass, casting a warm, embracing glow upon the scenery. Blossoms bloom with lifelike vibrancy, their petals seemingly kissed by the divine light. Verdant meadows stretch out, inviting the weary to find rest in the embrace of nature's splendor.
This stained glass marvel offers a glimpse of hope and renewal, a sanctuary where one can contemplate the beauty of creation and the promise of new beginnings.

Order Any Shape