Grape Arched Transom Panel #15936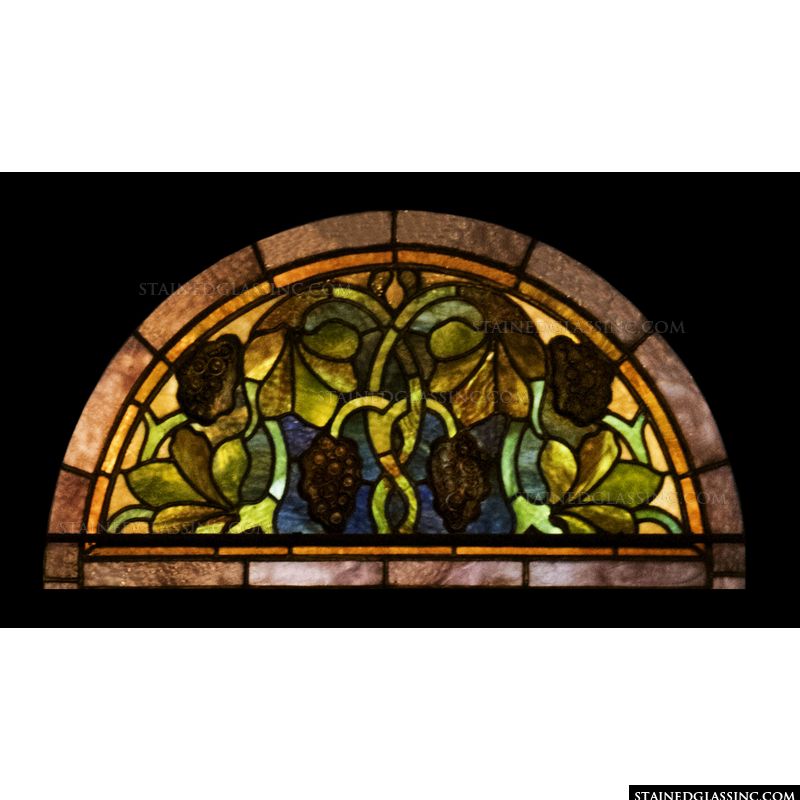 Elevate your surroundings with a stained glass masterpiece that celebrates the bountiful symbolism of grapes, showcased in a graceful arched transom. The arch's elegant curve serves as a visual journey into the realm of abundance. Against a backdrop of luminous glass, clusters of grapes hang in serene splendor.
As sunlight filters through the glass, their translucent hues come alive with an enchanting radiance.

Order Any Shape