"The Last Supper" Round Church Stained Panel #15952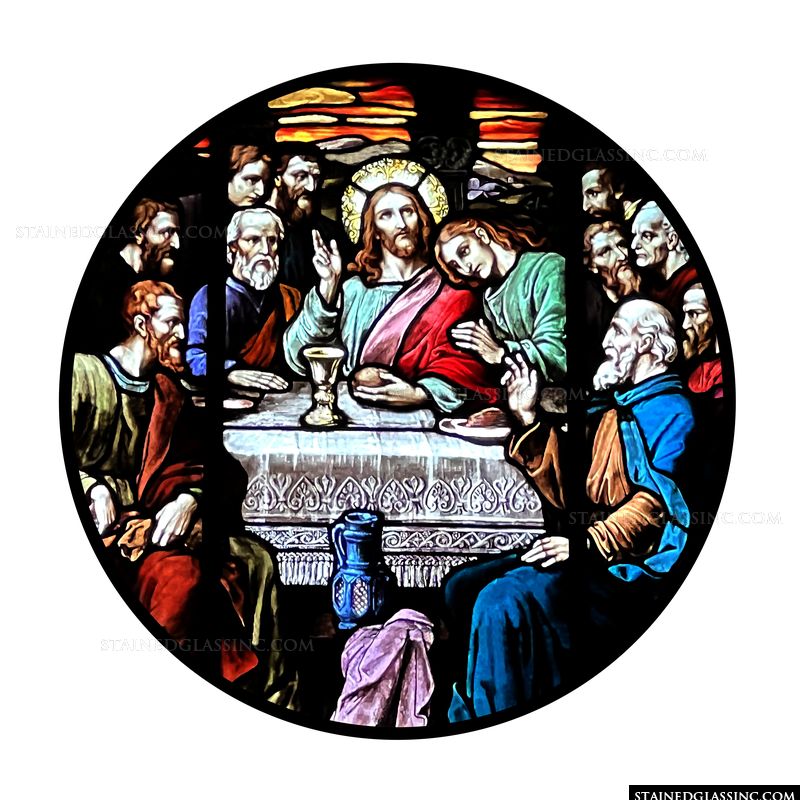 Elevate Your Church with "The Last Supper" Round Church Stained Glass:
Contemplation finds a new focal point with our "The Last Supper" Round Church Stained Glass. This masterpiece captures the essence of a sacred moment, where Jesus and his disciples shared their final meal together. The round window design adds a unique touch, drawing the eyes of your congregation to the heart of this spiritual narrative.
As stewards of sacred spaces, we understand the significance of creating an environment that fosters deep connection and reflection. Allow us to guide you on this transformative journey:
Tailored Perfection: Our customization options ensure that the stained glass integrates seamlessly with your church's character. Our collaborative design process will bring your vision to life, honoring the uniqueness of your sacred space.
Practical Elegance: Beyond its artistic brilliance, our stained glass panels offer practical advantages. They provide insulation against drafts, reduce energy consumption, and safeguard your congregation by blocking 99.9% of harmful UV rays, leading to a more comfortable and energy-efficient environment.
Unbreakable Security: Ensuring the safety of your sacred space is paramount. Our lead-free, nearly unbreakable panels not only preserve their beauty but also protect the sanctity of your church.
This is more than just an investment; it's an opportunity to enrich your church's spiritual ambiance and visual aesthetics. "The Last Supper" Round Church Stained Glass brings this cherished narrative to life in a way that will inspire profound contemplation among your congregation.
Embark on this journey with us. Contact us today to receive full-color proofs for approval, allowing you to witness firsthand how this exquisite artwork will become an integral part of your church's sacred narrative.

Order Any Shape