Tiffany Mountain Panel #2128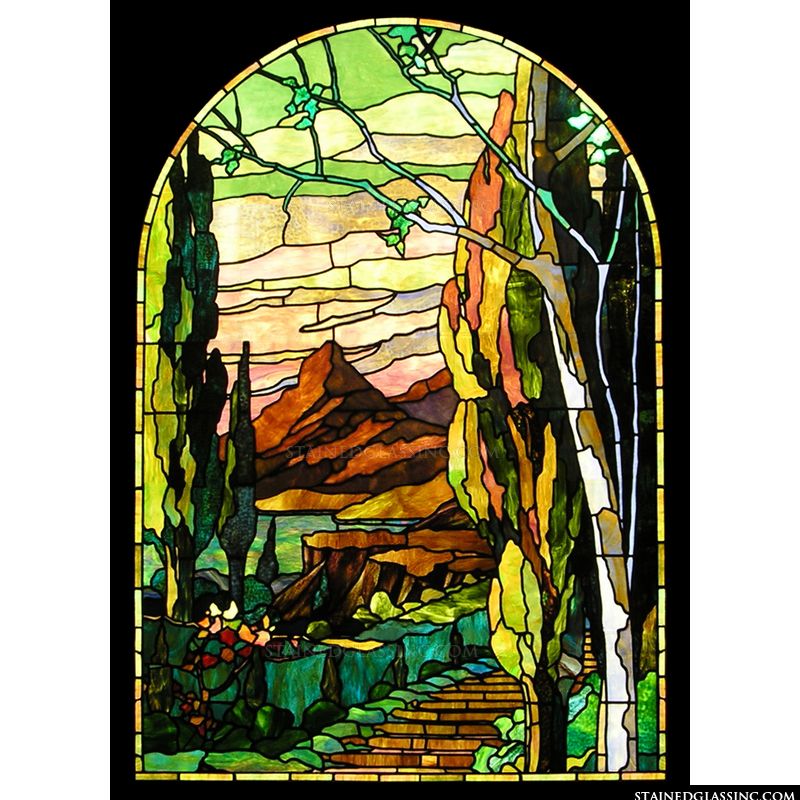 A tall mountain stands in the background of this lovely Tiffany style stained glass window. Add color and style to any room in your home or office with this beautiful piece that emulates the designs of one of the world's most renowned stained glass art designers and artisans. It is a breathtaking stained glass design that is suited to many types of décor and architectural styles, offering a unique way to add art to your home or office.

You can see this piece showcased in our Stained Glass for Kitchens pdf.

Order Any Shape