Golds and Blues Panel #2702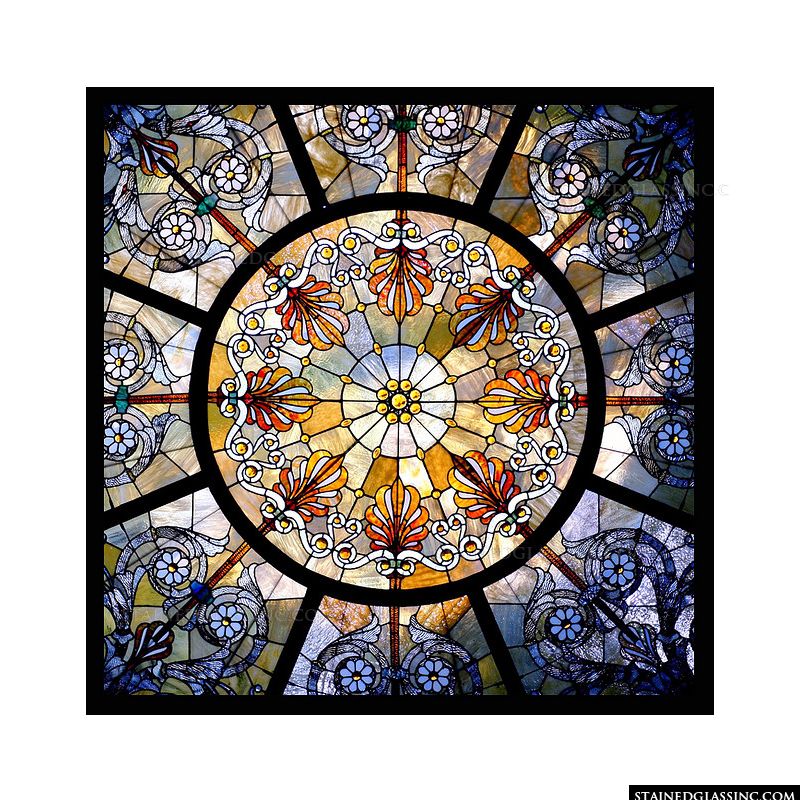 This piece features stained glass geometric patterns with pleasing symmetry and meticulous detail. The colors of this piece change from a deep shade of blue on the outside and brighten to brilliant yellows and orange at the center. The geometric pattern has floral accents that add a slightly feminine touch.

For more information on domes please reference our Stained Glass Domes pdf in our Document Library.
This particular image is shown as Dome Design #SGD-102.

Order Any Shape