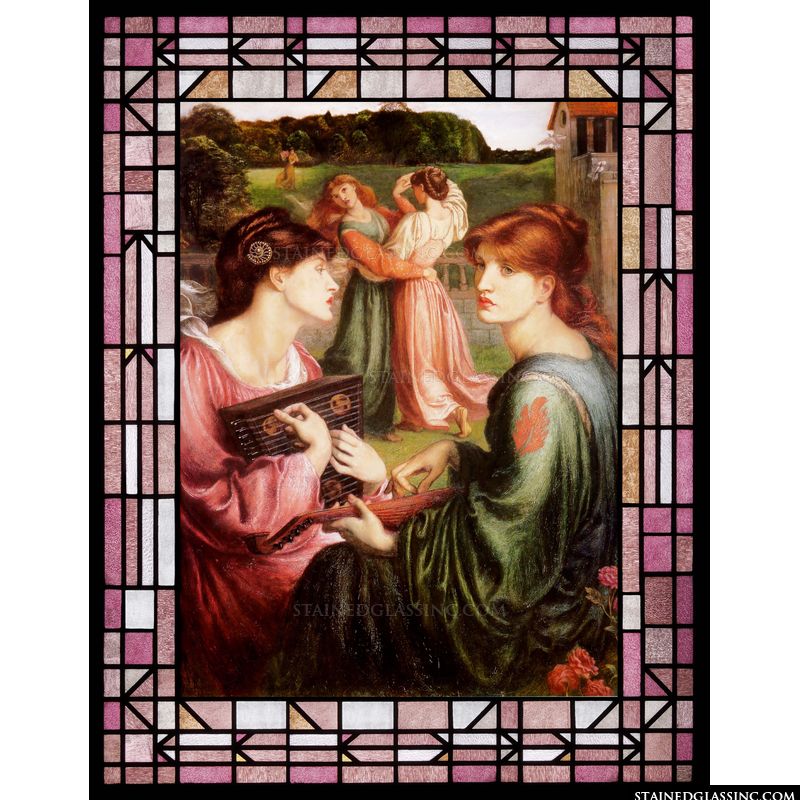 Dante Gabriel Rossetti created this painting with the help of models Mrs. Stillman (on the left) and Alexa Wilding (on the right). Rossetti made the original oil on canvas painting in 1872.

Shown here a couple of women are making music on their instruments while the other women dance in the background. Our stained glass frame highlights the painting with stunning colors
Paintings like those by Dante Gabriel Rossetti make good additions to a home, an office, or even a library.

Order Any Shape