Lamb of God Lying Down Panel #14170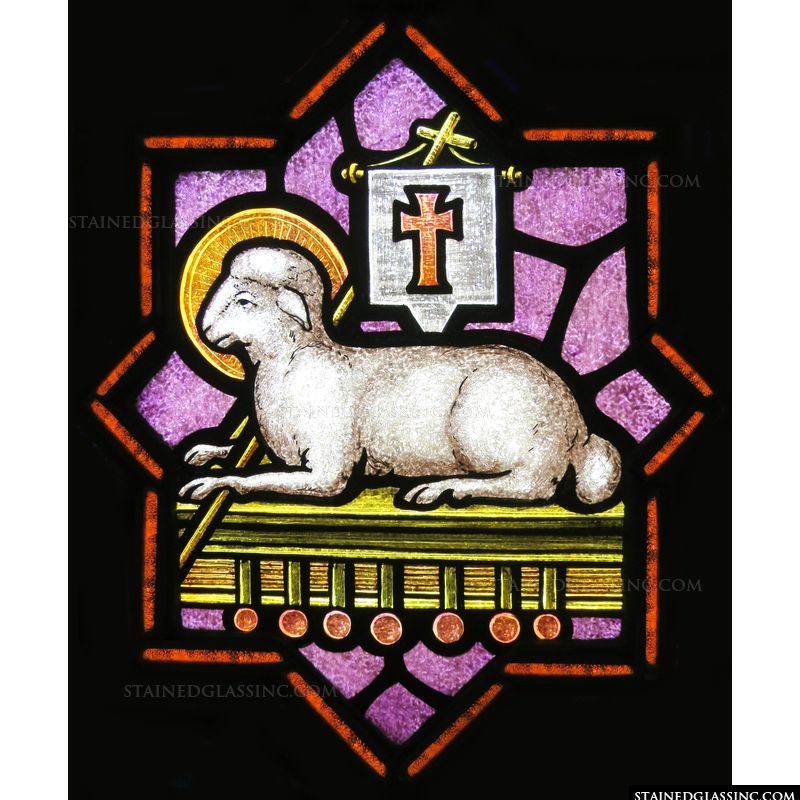 "Behold the Lamb of God who takes away the sin of the world." John 1:36. The Lamb of God is depicted in this stained glass window lying down with a halo around its head.
Lamb of God, on the Book, with a Banner bearing a cross.

Order Any Shape