Landscape Window View Panel #14577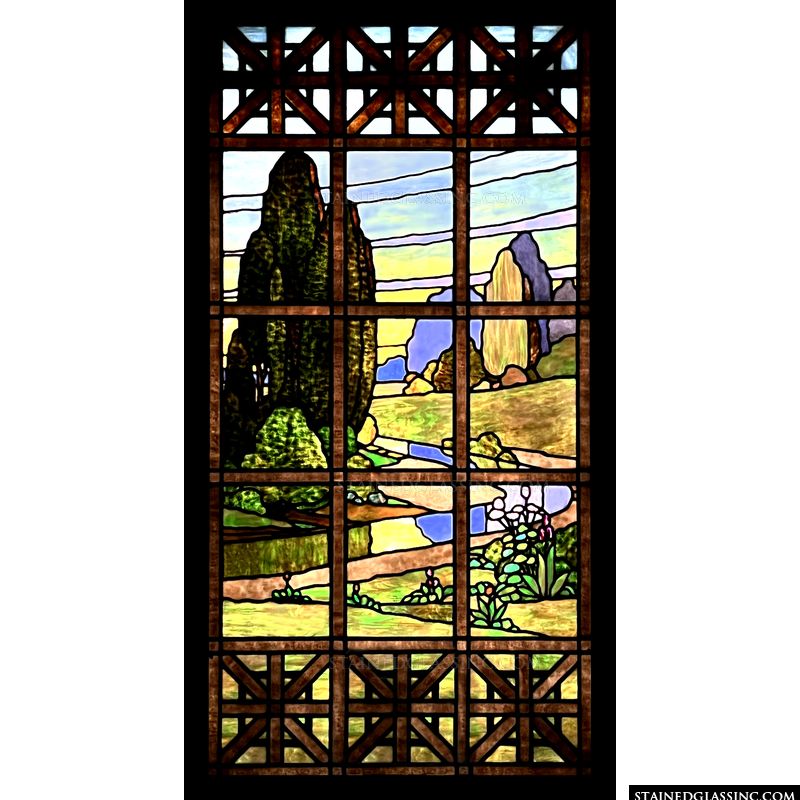 Introducing our exquisite Residential Stained Glass panels, your trusted companions in elevating the ambiance of your home. If you're envisioning a picturesque landscape window with a touch of countryside charm, you're in the right place.
Crafted with precision and care, our stained glass panels are the ideal choice for both new and existing construction projects. Installation is a breeze, ensuring a hassle-free transformation of any window, door, or skylight. What sets us apart is our commitment to customization – we can tailor these panels to fit any size or shape of window you desire.
Our team of skilled artisans is at your service, ready to collaborate with you in designing a window that perfectly complements your unique needs and taste. Not only do our stained glass panels enhance the aesthetics of your space, but they also serve practical purposes. They efficiently block drafts, reduce AC and heating requirements, and provide unmatched protection by blocking out 99.9% of harmful UV rays.
Safety and sustainability are at the core of our products. These panels are lead-free and nearly unbreakable, ensuring peace of mind for you and your family.
Experience the harmonious blend of artistry and functionality with our Residential Stained Glass panels – your window to a more beautiful and energy-efficient home, all while capturing the essence of church stained glass in your countryside haven. Plus, our affordable prices make it a truly irresistible choice. With full-color proofs for your approval, you'll know exactly what you're getting, ensuring your complete satisfaction. Transform your space today!

Order Any Shape