Mother Mary in Prayer Panel #15017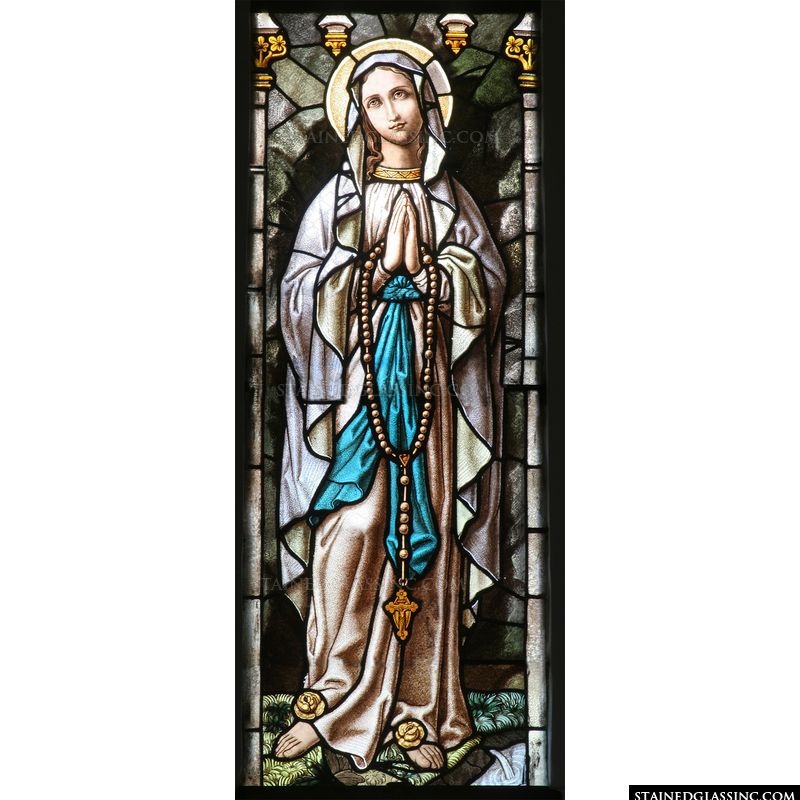 Our exquisite stained glass portrayal of Mother Mary in prayer encapsulates a moment of serene devotion, making it a radiant addition to any sacred space. Her hands raised in supplication, she emanates a sense of profound spiritual connection that resonates with worshippers. The artwork pays tribute to her enduring grace and unwavering faith.
For churches, chapels, or residential spaces, our stained glass windows are crafted with precision to suit both new and existing constructions. Installation is seamless, ensuring a hassle-free process. Customization knows no bounds, as our panels can be tailored to fit any window size or shape. Versatile in function, they can grace windows, hanging panels, doors, and even illuminated light boxes.
We take pride in collaborating with our clients, ensuring each window is designed to meet their unique requirements. Personal touches such as dedications, verses, or names can be seamlessly integrated. In addition to their aesthetic appeal, our stained glass panels are an affordable investment in the spiritual ambiance of any space.
Experience peace of mind with our full-color proofs, allowing you to visualize the final result before production. Beyond aesthetics, our panels provide practical benefits, blocking drafts, reducing AC and heating needs, and safeguarding against 99.9% of harmful UV rays. Lead-free and exceptionally durable, our panels offer both safety and longevity.
Elevate your sacred space with this luminous masterpiece. Enquire today to bring Mother Mary's divine presence into your church or chapel.

Order Any Shape