Padre Pio Panel #15257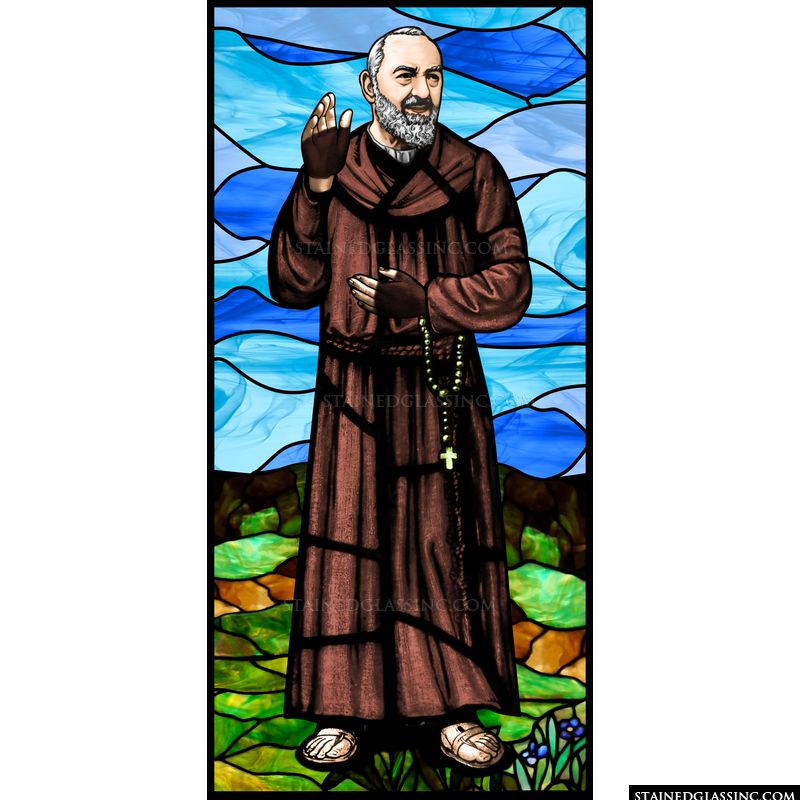 Padre Pio, also known as St. Pio of Pietrelcina, was an Italian priest and mystic who was canonized as a saint by the Catholic Church in 2002. He is depicted in this stained glass window because of his reputation for holiness and his many reported miracles, which have made him a popular figure of devotion in the Catholic Church.
Padre Pio was known for his devotion to prayer and his ability to read the hearts and minds of his penitents. He also had the stigmata, or wounds of Christ, on his hands, feet, and side, which were said to bleed periodically. This phenomenon has made him a particularly powerful figure of devotion for those who suffer from physical or emotional pain.
In the stained glass window, Padre Pio is depicted wearing the brown habit of the Capuchin Franciscan Order, to which he belonged.
A stained glass window featuring Padre Pio serves as a reminder of his holiness and his enduring legacy as a spiritual leader and miracle worker in the Catholic Church. A Padre Pio stained glass window may also provide a source of inspiration and comfort for those who look to him as a patron saint of healing, miracles, and hope in times of trouble.




Order Any Shape