I Stand at the Door and Knock Panel #15278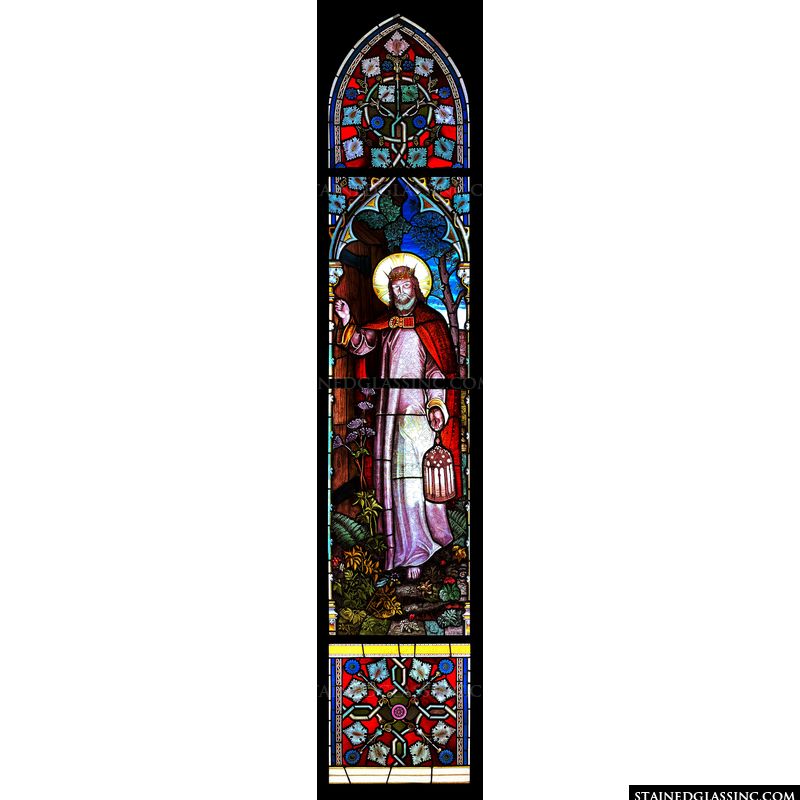 Enhance your sacred space with a stained glass window that beautifully portrays the image of Jesus standing at the door and knocking, inspired by the poignant biblical verse from Revelation 3:20: "Behold, I stand at the door and knock. If anyone hears my voice and opens the door, I will come in to him and eat with him, and he with me."
In this depiction, Jesus is rendered with a gentle and inviting presence, standing at a symbolic door. The stained glass window meticulously details this sacred scene, with radiant colors that bring the image to life. As sunlight filters through the glass, the scene is bathed in a warm, ethereal glow, creating an atmosphere of spiritual reflection and openness.
This stained glass masterpiece serves as a powerful visual representation of Christ's invitation to a personal relationship with Him. Whether displayed in a church, chapel, or home, it reminds all who behold it of the enduring message of Christ's love and His desire to enter into our lives and hearts when we open the door of faith and trust.
Available as a rectangular window or any shape or size.

Order Any Shape