She Wiped His Feet With Her Hair Panel #15326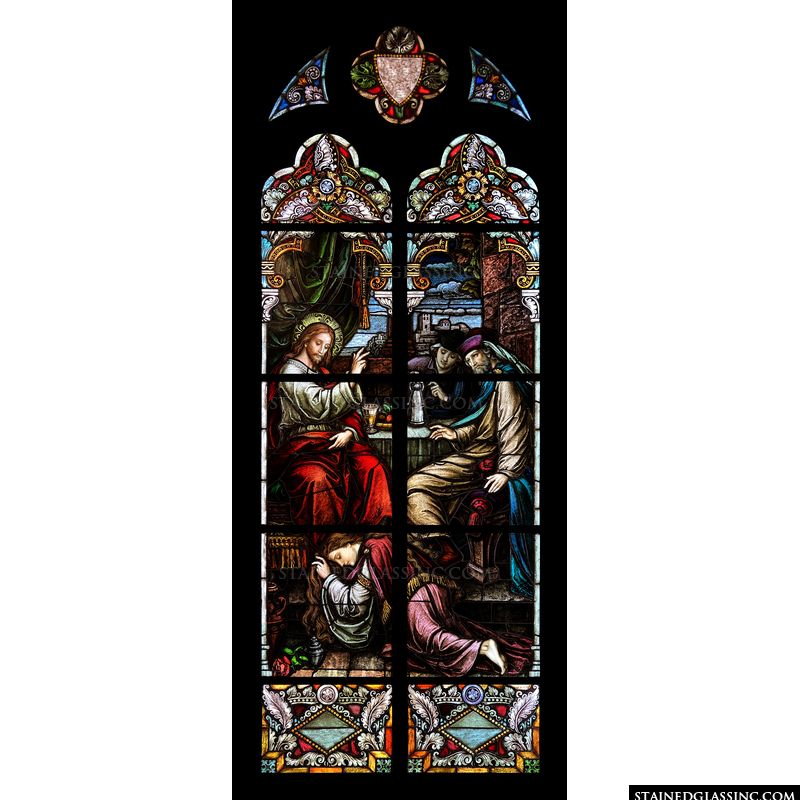 The depiction of a woman washing Jesus' feet with her hair is a powerful symbol of faith, repentance, and humility. This timeless image reminds us of the transformative power of love and forgiveness. It serves as a poignant reminder of the depth of devotion that transcends societal norms.
Our stained glass panels are not only visually captivating but also crafted with meticulous care. They are free of lead, ensuring safety and environmental responsibility. Additionally, these panels effectively block 99% of harmful UV light, preserving the vibrancy of your space.
Elevate your environment with the spiritual depth and artistic beauty of our stained glass windows featuring the woman who wiped Jesus' feet with her hair. Create a space that inspires compassion, forgiveness, and faith, allowing this timeless representation to move and uplift all who encounter it.

Order Any Shape