Grape cluster Panel #15987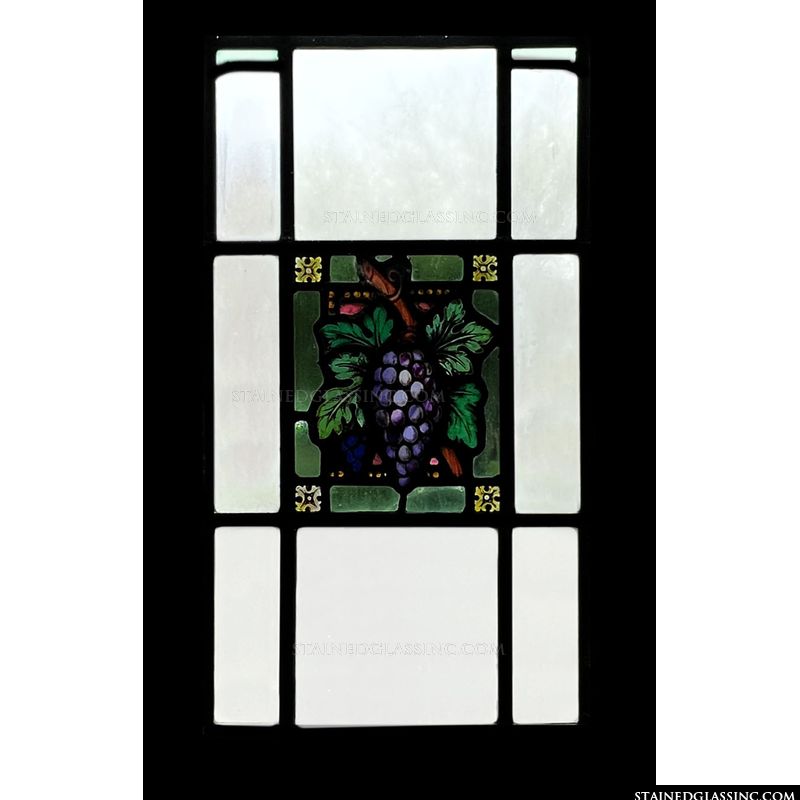 Cluster of grapes.
Captivating creation showcases a cluster of luscious purple grapes adorned with vibrant green leaves. This design is a perfect addition for wine connoisseurs, wineries, kitchens, or wine cellars, infusing your space with a touch of rustic elegance and a nod to the vineyard.
The image of grapes is a symbol of abundance, prosperity, and fertility.
Explore our exquisite stained glass windows, where artistry meets craftsmanship to elevate your living spaces. Crafted with precision and attention to detail, these customizable windows can be tailored to fit any size or shape. Whether you seek window inserts, hanging stained glass panels, backlit light boxes, skylights, or door inserts, our versatile designs will breathe life into your vision.
Beyond their aesthetic appeal, our stained glass panels offer practical advantages. Committed to safety and sustainability, we use lead-free materials in their construction. Moreover, these polymer stained glass panels are engineered to block 99% of harmful UV light, safeguarding your interiors from sun-induced damage and fading.
What sets our stained glass windows apart is not only their stunning beauty but also their easy installation process. Elevate your surroundings effortlessly, and let the interplay of light and color redefine your space. Transform your home, office, or commercial establishment with our customizable stained glass windows, where tradition and innovation converge. Experience the magic of timeless artistry today.

Wine, grapes, vineyard, wine cellar, kitchen

Order Any Shape