Font Panel #15994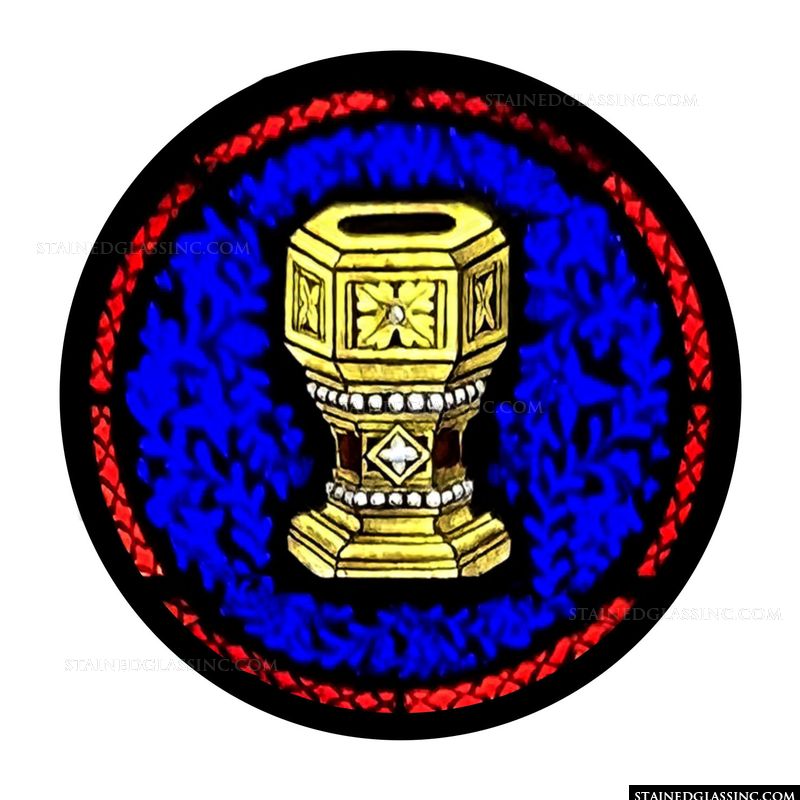 Our beautifully crafted stained glass window featuring a depiction of a baptismal font. This timeless design serves as a visual reminder of the sacred sacrament of baptism and the cleansing and rebirth it represents.
The intricacies of the font's design and the play of light and color in the polymer stained glass create a sense of reverence and tranquility. As sunlight filters through the glass, it bathes the scene in a gentle, ethereal glow, creating an atmosphere of spiritual significance.
This stained glass window is a powerful visual representation of the transformative nature of baptism and its role in the Christian faith. Whether displayed in a church, chapel, or even a home, it serves as a focal point for contemplation and reflection on the grace and new life offered through this sacred sacrament.


Architectural Enhancement for Your Space: Whether it's for new construction or enhancing an existing structure, our stained glass panels offer a quick and effortless installation process. Versatile in application, they can grace windows, hanging panels, doors, or illuminated light boxes. Customization ensures a perfect fit for any window size or shape, harmonizing seamlessly with your architectural design.
Crafted to Your Vision: We understand the importance of individuality. Personalize your stained glass panel with dedications, verses, or specific details, allowing your congregation's unique needs and spirit to shine through this magnificent portrayal.
Affordable Elegance: Elevate your sacred space with affordable elegance. Our stained glass panels artfully combine budget-friendly options with captivating beauty, enabling you to adorn your church without financial constraints.
Inspiration and Comfort: Beyond aesthetics, our panels serve practical purposes. They block drafts, reduce AC and heating requirements, and effectively shield against 99.9% of harmful UV rays.
Safety and Durability: Crafted to be lead-free and nearly unbreakable, our stained glass panels prioritize safety and longevity. The depiction of Jesus' Resurrection will continue to inspire and uplift for generations to come.

Order Any Shape