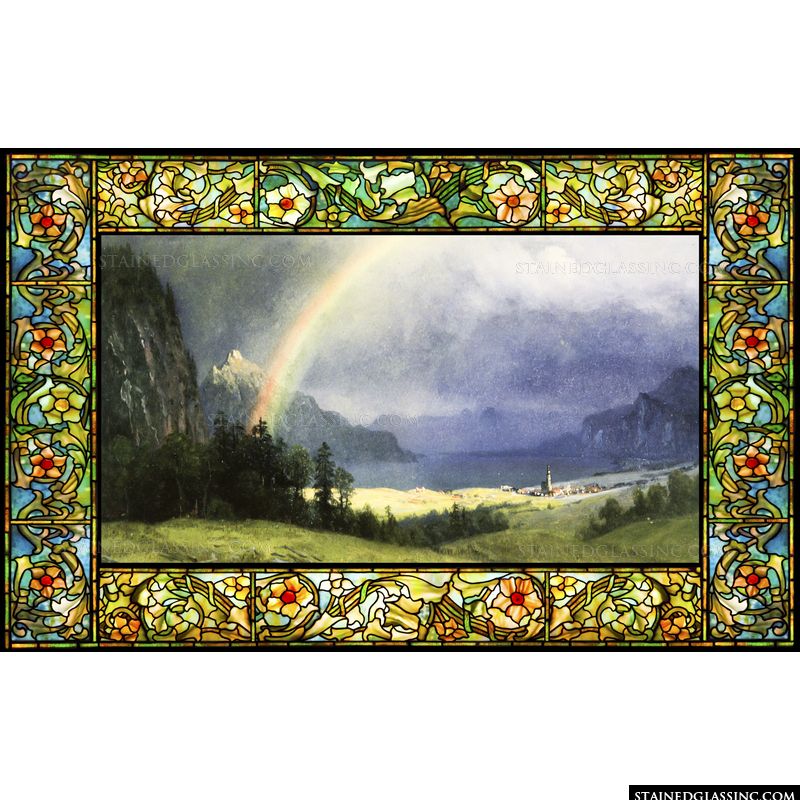 Albert Bierstadt, famous for his landscape paintings, captures the tranqulity left after the storm clouds have billowed away. Where once was the noise and the fury of the squall, now remains the glistening earth and the lonely rainbow. This is but one of many celebrated North American landscapes recreated as oil on canvas by Bierstadt in the 1800s.
Bierstadt's brushstrokes are completely transformed by our stained glass medium. Lit from behind, the rainbow has an incredible, colorful glow and the green hills are given a verdant luster with the rising of the sun outside.
Paintings like those by Albert Bierstadt make good additions to a home, an office, or even a library.

Order Any Shape