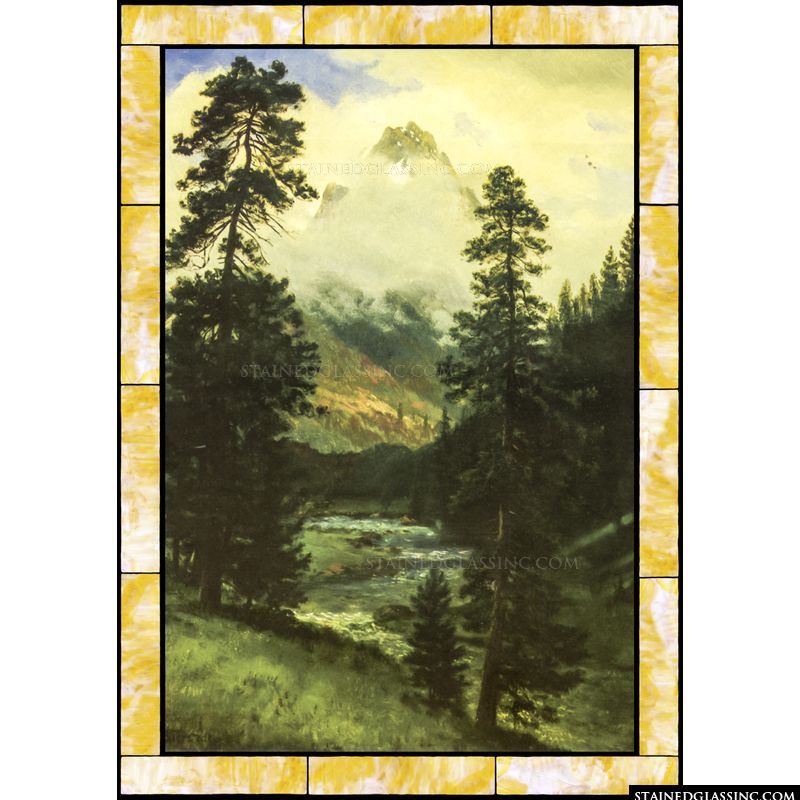 Albert Bierstadt, famous for his landscape paintings, once traveled to Lander Peak in 1859 along with Frederick Lander. Bierstadt was the one who gave the peak the name Lander's Peak after Fredrick died in the Civil War. After that Bierstadt created the original oil painting which is featured here in the golden frame.

Lander's Peak captures the lush nature found in the Rocky Mountains with trees, clouds, and a flowing river. Along with clouds shrouding the mountain landscape for a truly beautiful work of art.
Paintings like those by Albert Bierstadt make good additions to a home, an office, or even a library.

Order Any Shape