Colleges & Universities / Applications
---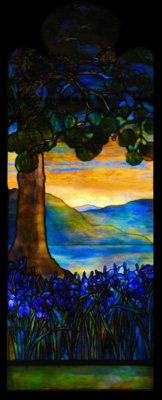 Stained Glass for Universities and Colleges
Custom stained glass is a great decorative option for Colleges and Universities who are looking to add an elegant and prestigious flair to their school's décor. It is a practical way to honor significant university supporters or other important people in the school's history while adding to the school's overall aesthetics and mood.
Consider having a custom stained glass window installed to commemorate a graduating class or a generous donor. These windows will provide beauty and elegance and are both easy to install and affordable.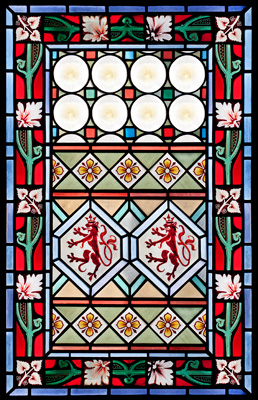 Custom stained glass light fixtures used in a library or other study area are another practical use of stained glass in colleges. The warm glow of the rich colors helps set a more relaxed and peaceful mood and elevate the room's overall appearance. Another great option would be a customized sign or wall design, with your University's name or mascot, displayed in a prominent building on campus. All of Stained Glass Inc.'s designs can be customized to fit your needs allowing you to design a work of art that is unique to your school.
Benefits of Stained Glass in Colleges and Universities
Beautiful way to commemorate donors or a graduating class
Ability to be customized
Affordable
Easily adds color and style to any space
Give Us a Call
Need more information? Contact the experts at Stained Glass Inc. today.