---
Enhance temples and synagogues with stunning stained glass.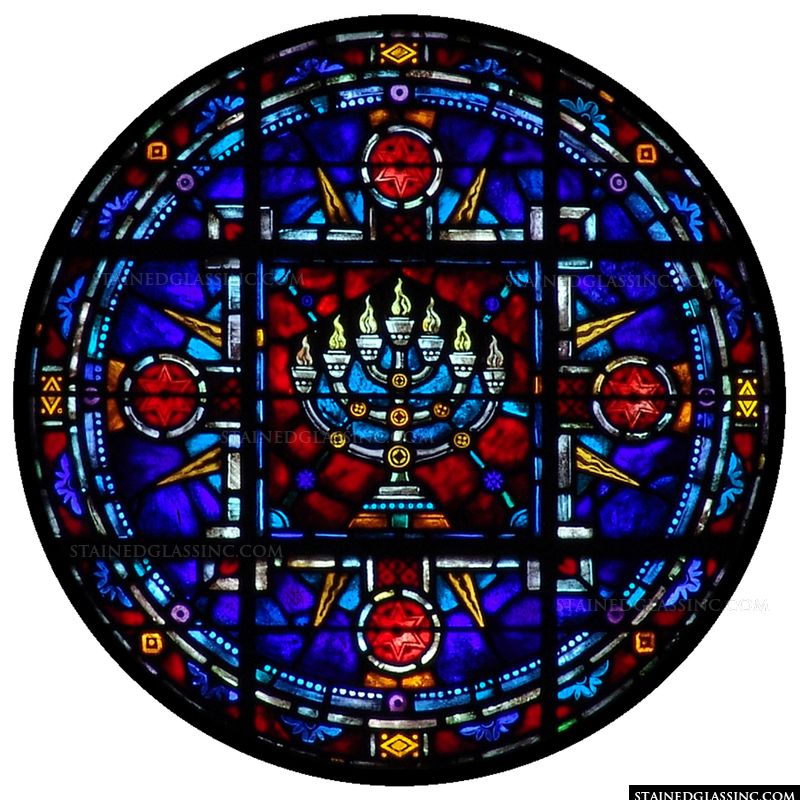 Panel #2769
Stained Glass for Temples and Synagogues
Stained glass designs for temples and synagogues serve both a symbolic and practical role. They not only act as a focus for the faith of the Jewish worshiper but they also serve as a reminder of eternal truths. These spiritual designs in vivid stained glass will help lend beauty and textural warmth to any sacred place.
Stained Glass Inc. offers beautiful works of stained glass art in both modern and traditional styles. Our selection features images in a wide range of symbols and emblems that are characteristically Jewish. The menorah, the Hanukkah lamp, the Star of David, and many more can all be depicted in glorious stained glass.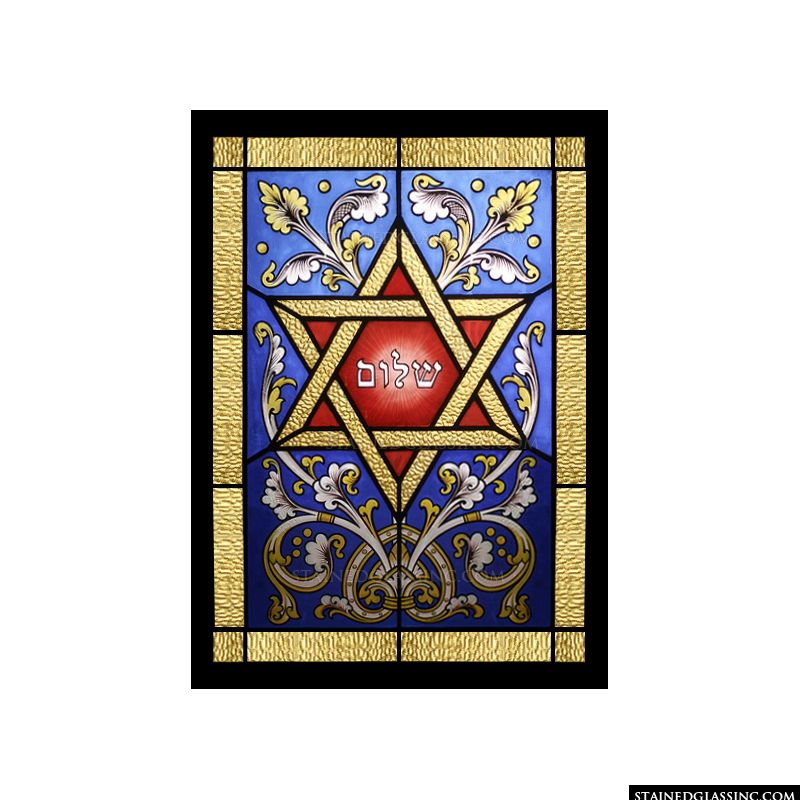 Panel #2782
Benefits of Choosing Stained Glass Inc.
Our attention to detail is top-notch
Our stained glass is 80 times stronger than regular stained glass
Our windows are affordable and easy to install
We offer customer service that is second to none
How to Get Started
If you are ready to get started creating spiritual stained glass for your temple and synagogue, call or email us today. You will speak with one of our talented design consultants who will work with you in creating the perfect piece of stained glass art.
For more stained glass images, visit our panels page.